Santa Clara, California, Oct. 23, 2019
Attopsemi Technology, a revolutionary fuse-based OTP IP provider, published two papers at IEEE S3S conference on October 14th and 15th, 2019 titled "High Temperature Reliability Studies of Innovative Fuse Programming Mode" and "A 64×1 Fuse Memory with 0.4V/1μA Read and 0.9V Program Voltage on 22 nm FD-SOI" attracted lots of attentions from the audience.
"Battery-less IoT requires 0.4V/1uA read for energy harvest. The conventional OTP needs high voltage and high current to program such that low voltage/low current reads are almost impossible." said Shine Chung, Chairman of Attopsemi. "However, the non-explosive I-fuse™ made 0.9V programming possible to enable low voltage read. We invented a time-based sensing technique, never used in memory design before, to achieve 1uA read current. By comparing the discharge rates of two capacitors through an I-fuse™ and a reference resistor so as to determine if the I-fuse™ resistance is higher or lower than the reference."
"The high reliability of the I-fuse™ baked at 250°C for 1,000hr was studied thoroughly in this paper. Not only the post-programmed I-fuse™ cell current distributions are Gaussian-like, the post-stressed distributions are also Gaussian-like. There are almost no drifts in cell currents if programmed at nominal or lower programming voltages. " stated by Shine Chung.
These two papers marked important milestones in OTP development history. The first paper showed I-fuse™ can be read at low voltage and low current for ultra-low energy harvest applications, after proving I-fuse™ can be programmed at near core voltage. The other paper showed I-fuse™ can sustain 250°C for 1,000hr without any fuse resistance changes, which is the only OTP to meet and surpass AEC-Q100 Grade 0 specifications.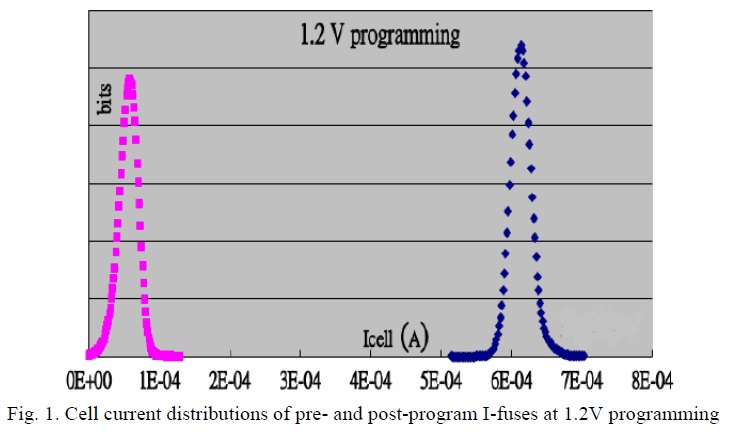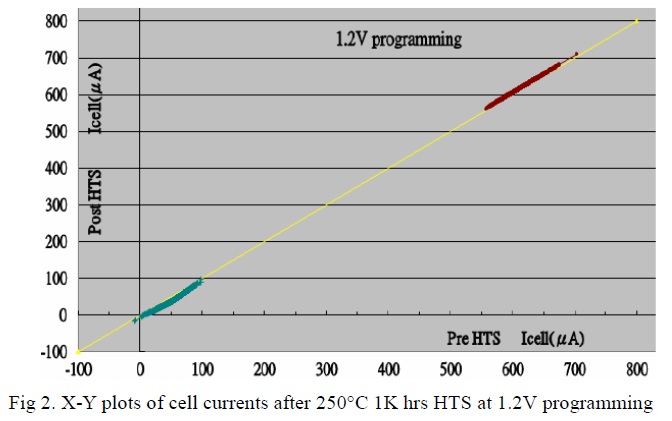 /wp-content/uploads/2022/07/Attopsemi-logo_500x200.png
0
0
martin_hsieh
/wp-content/uploads/2022/07/Attopsemi-logo_500x200.png
martin_hsieh
2019-10-23 14:18:44
2022-11-21 10:50:24
Attopsemi Published Two Papers About Innovative I-fuse™ 0.4V/1uA read and 250°C Bake Reliability Data on 22 nm FD-SOI at IEEE S3S Conference, 2019.